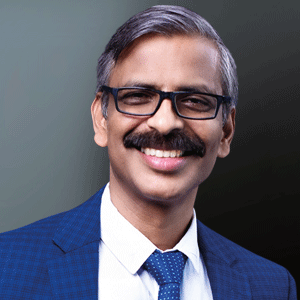 Mr. Madhu Bhaskaran
Mr. Madhu Bhaskaran is a renowned Business Trainer and Strategist, with 30 years' experience in Training and Coaching. His training has created spark in more than one lakh people. More than 1000 business organisations have benefited by his learning interventions. He has authored 3 best sellers in Malayalam. His videos are watched by more than 7 crore viewers all over the world.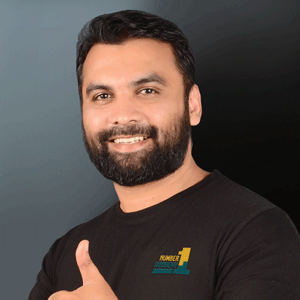 Mr. Mohammed Alfan
Mohammed Alfan supports Microsoft's Product Development section for US and owns a data analytics institute, 'Rows & Columns' in India. He has 15+ years of MNC experience. So far, he has trained almost 14000+ students globally and bagged the Microsoft Most Valuable Professional award in the Excel Category (2022). His book, 'Data Analytics - Pivot to Rescue', is ranked in the Top 3 analytical books for beginners.
Mrs. Susan Abraham
Susan Abraham is a content creator and influencer who built a community of over 1 million followers across all social media platforms. Her primary audience is in South India and she is known for her online English courses. In 2015, Susan took to social media as a content creator. Susan finds the English words of all the words and expressions that we use on a daily basis and conveys them in a very interesting way through her Channels. That is Susamma Talks!!
Mr. Casac Benjali
Casac Benjali is a passionate self-driven Entrepreneur, Success Strategist, Business Coach, peak performance trainer and Author He guides everyone to take out their peak potential with his vast knowledge and incredible skills, and helps to achieve their goal easily and change their life. He has been instrumental in serving Entrepreneurs in 64 countries including GCC, European countries, Africa and other parts of the world to transform their business to the next level with his tremendous training and guidance. Entrepreneurs are served by him with the required tactics and strategies.
Mrs. Nivetha Muralidharan
Nivetha Muralidharan is the founder of NewGenMax and well-known business women. She offers e-commerce courses for those just started affiliate marketing. She has trained over 50 thousand people in e-commerce. She was awarded Flip-star, as the best seller from Chennai in 2016. Her recent venture is the Nivetha E-academy app. Nivetha Muralidharan transformed from an individual seller to owning an e-commerce agency to becoming a business mentor.
Mr. Primson Diaz
Primson Diaz is the founder of Diaz Invest and the CEO of Diaz academy. He is an AFGP and CFGP-certified financial influencer and a well-known entrepreneur with 19 years of experience. He manages wealth in equilibrium with other professions and advice to gain expertise in managing wealth and emotions for holistic investment gains. He was awarded as a stellar performer by AIFA with "Appreciation for Extraordinary Performance by Extra Ordinary MFD's category".
Mr. C. Gobinath
Gobinath Chandran is best known for his work as a television host on the popular Tamil talk show Neeya Naana. He is an active social media user, who often posts his thoughts and opinions on current events. He has authored 5 Books. He was awarded the International Tamil University Doctorate, appreciating his media excellence in 2010, the National University of Singapore awarded him as an "International Youth Icon" in 2012, and the BIG FM awarded him as the Best entertainer for the year 2011. Gobinath Chandran is also a humanitarian, who has supported many charitable causes in India. He has also been involved in various campaigns to create awareness about road safety, women's rights and health issues.
Mr. Naveen Kumar M
Naveen Kumar is a self-driven and passionate professional trainer and success coach; he has an experience over 15 years in the industry. He has done more than 2500 training sessions and impacted more than 2,00,000 people in his career. He had worked with both public and private sectors in the field of marketing, management, training and development, HR development, organizational development, student training, and psychology.
Mr. Arjun Hari
Arjun Hari is an Entrepreneur, Speaker, and Co-founder of 'Wudi'- a skill discovery platform with a veritable vision. Starting off as a Product Engineer in 2012, he has worked closely with many organizations to implement strategies for exponential growth. A renowned speaker at TEDx, he served as a consultant with SMEs and, also developed a plug-and-play BI tool to increase the data efficiency of smaller businesses.
Mr. Subilal K
Subilal K is an entrepreneur, author, motivational speaker, and CEO of Business Studio, a Growth Automation Platform. He delved into the arena of tech start-ups with prior expertise in software and developmental projects at Indian Navy. Specialized in Personal branding, application development, and digital marketing, he has also received numerous certifications from Google and Hubspot.
Mr. Rajiv Ambat
A prominent health & wellness advocate, Mr. Rajiv Ambat is the CEO of NuvoVivo- an online health and fitness platform with a medical fitness approach. An alumni of Harvard Medical School, he engaged in multiple capacities as a Speaker, author, lifestyle expert, and corporate wellness. A kingpin of employee engagement programs, he serves the Kerala police team and is a leading celebrity health coach.
Mr. Krishna Kumar
Co-founder and CEO of Green Pepper, Mr Krishna Kumar, has been a dominant presence and advocate of growth in the business landscape spanning 19 years. With his expertise across marketing, technology, creativity, and strategy, he has led teams in startup and Fortune 500 environments, accomplished 170+ digital projects, and guided 370+ professionals in digital workshops. His influence extends globally, as he ranks among the top 2000 influencers in the world according to Influencer Times, based in Tokyo. In 2016, he had the honor of representing India as a speaker at the Jerusalem Leaders Summit.